Individual Plan
(Individual Only)
Customized Essential Estate Planning Documentation

Documentation Review and Revision by Affiliated Licensed Attorney

20 Minute Virtual Appointment with Affiliated Licensed Attorney
Family Plan
(Individual & Spouse)
Customized Essential Estate Planning Documentation

Documentation Review and Revision by Affiliated Licensed Attorney

20 Minute Virtual Appointment with Affiliated Licensed Attorney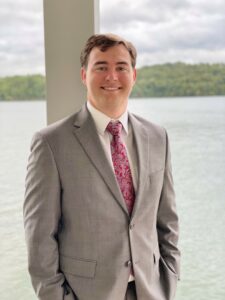 Jacob W. Ray, is the founder of The Ray Firm, located in Hot Springs, Arkansas, and serving clients statewide. His practice focuses  on assisting individuals, families, and businesses prepare for the future.
He regularly advises clients in navigating issues related to: estate planning, including preparation of wills and trusts; real estate transactions; tax planning; end of life planning; asset protection; marital planning; business formation, including corporations and limited liability companies; as well as business succession planning.
Jacob firmly believes that the proper planning can prepare for life's unforeseen twists and turns, provide comfort in knowing your affairs are in order, and protect your hard earned assets for generations to come.
The Ray Firm was founded for the sole purpose of providing a superior client experience. This is accomplished by providing personalized service, prompt responses, and candid advice to each and every client. Jacob develops a personal relationship with each client, to provide a complete, comprehensive, and personal plan for your future.
Get started with this Attorney here: